Our flying field is located just outside Holyport. The field is well maintained with regular grass cutting throughout the summer months. The field is easily accessible all year round.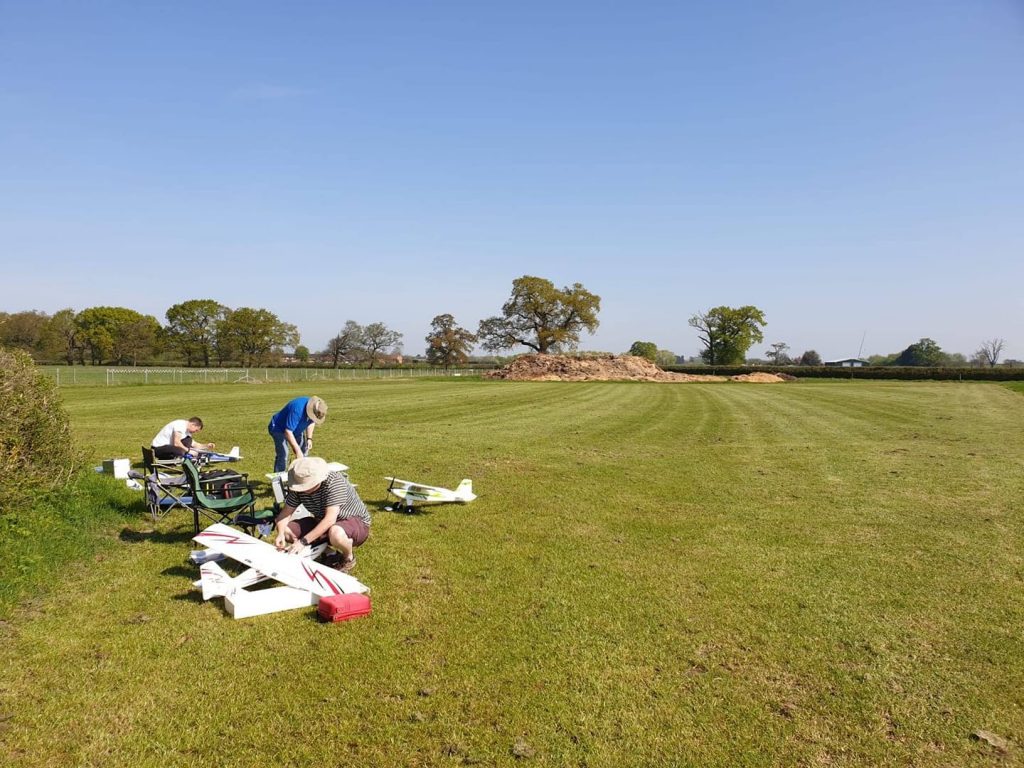 The field is well situated away from local houses, and provided that members adhere to the flying airspace set out by the club our presence causes little disturbance. Flying fixed wing or helicopter is possible throughout the year on week days and at weekends. See flying times for more information.
To ensure minimal disturbance we do have limits on 2 stroke engine size (0.6 cubic inches / 10cc) and wingspan (2M) although committee members are able to approve models outside these limits following a demonstration flight to show no increase in our 'environmental' footprint.
We are inside the White Waltham (EGLM) RFZ and have a signed agreement with them for operation in the area. We are also inside LHR class D airspace. As a result of this location we have a 400′ height limit, although in practise given the model size limits this is not a particular issue.
Supported Disciplines
We support all aspects of aeromodelling and can provide formal or informal training for most of them:
Fixed wing: power, thermal electric (noting the 400′ height limit), dlg, fpv
Helicopter: scale, sport and 3D
Multi-rotor: fpv, racing
Indoor: regular sessions during 'winter' months (currently not possible due to covid restrictions)